Portfolio
Here you will find some projects I worked on.
---
Reinforcement Learning Projects
Gym Hero is a Reinforcement Learning environment based on Guitar Hero. It was part of my undergraduate thesis. Here is a picture of the game: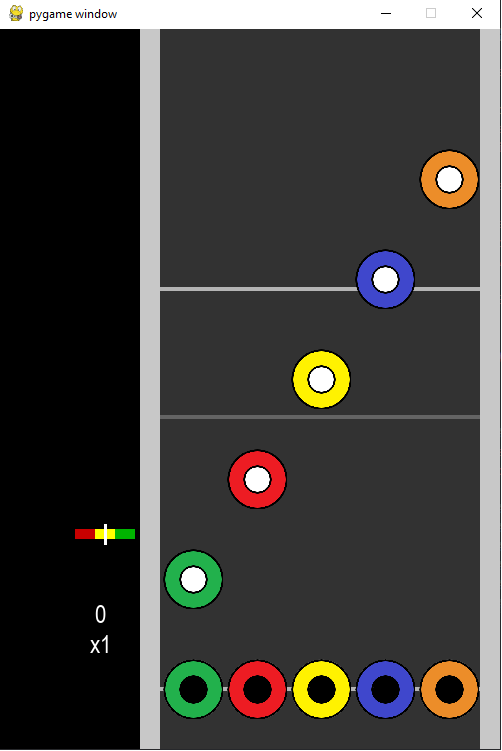 ---
Other projects
Telegram Bot I developed and mantain. There you will find the latest discounts and sales on games. All links are retrieved from r/gamedeals.
Exploratory analysis of the Board Game Geek Community dataset. The main objective was to answer the following questions:
What are the best rated games?
Who are the best game designers?
What defines a good Board Game?
What is the influence of the difficulty level on the game's rating?
Is there an ideal number of players that influences the game's rating?
To understand the dataset and answer these questions I did an exploratory analisys of the data, and plotted some graphics. Click here for the repository.
Content is in PT-BR.
This project was developed as the final assignment for the Data Visualization Course I took at the Federal University of Ceará. It presents the data obtained from DATASUS regarding child mortality in Ceará. The visualizations were created using JavaScript, D3 and Crossfilter.
---
Page template forked from evanca